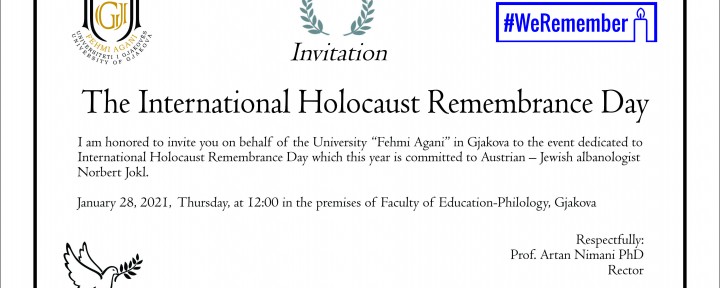 January 28 marks Holocaust Remembrance Day at UFAGJ
Tomorrow, January 28, 2021 at 12:00, in the lobby of the Faculty of Education / Philology will be held the Holocaust remembrance day, which this year is dedicated to the albanologist Norbert Jokl.
Representatives of the embassies of friendly countries that we have in Kosovo but also civil society are invited to this activity. This activity is organized in cooperation with "Kosovo Jewish Organization", "Institute of Spiritual and Cultural Heritage of Albanians - Skopje" and "Kosovo Institute for International Studies".
Welcome!